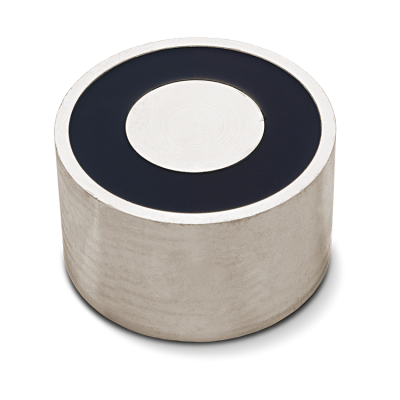 Definiton permanent electromagnets
These are high-quality holding magnets that normally cultivate their holding force without a current. The magnetism is neutralised via energisation.
Permanent electromagnets:
Permanent magnets or lifting magnets which shut off electrically are pure electric magnets without any mechanical force transmission. The name electric pull magnet comes from their effect: (magnetisable) material cling to these magnets. The magnetic effect occurs when there is flat contact with the end face of the magnet at its highest point. This effect decreases with increasing distance.