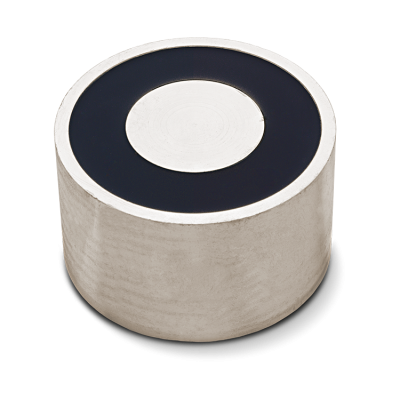 High quality electromagnets with electromagnetic forces generated by holding force.
Electromagnets /pot magnets:
Electromagnets/pot magnets are electromagnets in a pot-form casing. With electromagnets/pot magnets, the coil and core are contained in a pot-like casing and are usually sealed with synthetic resin. The magnetic effect occurs when there is flat contact with the end face of the magnet at its highest point. This effect decreases with increasing distance.